Congress can say no to Bidenomics in shutdown showdown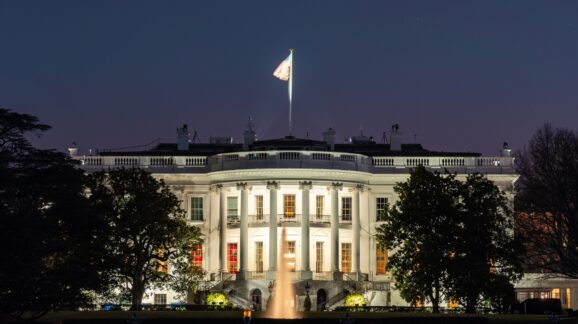 The contentious fiscal year 2024 budget battle, which might result in a partial federal government shutdown, is unfurling precisely as the national debt is crossing the $33 trillion mark.
The White House is shamelessly doubling down the hyper-spending/regulatory ambitions known as "Bidenomics." We saw this with the president's "Remarks on Bidenomics" in Largo, Maryland and the launch of a Kamala Harris "Fight for Our Freedoms" college tour, both this past Thursday. (Harris has another session today).
Also today, Biden addressed the UN General Assembly with a speech on how he's going to do wonders and sprout cucumbers. We're at an "inflection point," he told us again and since he's the guy that made "the largest investment ever in the history of the world to address climate change,"  he's also going to feed kids and protect workers, scale up World Bank financing, regulate artificial intelligence, and build a railroad across Africa with US taxpayer dollars.
"Common purpose and collective action" is what it's all about for Biden.
Congress, in its budget deliberations, needs to refuse to fund the extremist Bidenomics spending, dangerous federal regulatory consolidations, and global economic interventionism that citizens not only haven't asked for, but have no right to ask of their countrymen in a constitutional republic.
The White House rewrite of regulatory review guidance, happening at the time as the Bidenomics World Tour, is all the more reason for Congress to clamp down.
Biden, whom we were surprised on Thursday to learn "used to teach political theory" at the University of Pennsylvania, asserted again that Bidenomics entails confiscating the wealth of America's mere few hundred billionaires with a minimum tax. ("If you guys go out here and you can make a billion dollars, go get it. Just pay a little more in taxes," he allowed.) The agenda also entails "reversing decades" of whatever "disinvestment" is.
Bidenomics is being sold as "bottom-up, middle-out," but that's simply a smokescreen. The president's program instead consists of top-down grievance spending and regulatory politics. It is furthered by suspect unilateral executive actions that are aimed at putting progressives' long-dreamed-of custodial administrative state beyond challenge.
These awful aspirations were greatly propelled in the wake of the pandemic (a problem of political spending and regulatory predation that remains unaddressed). Blocking Bidenomics should be paramount in the next two weeks' confrontations over fiscal year 2024 spending.
Stay tuned for "What's wrong with Bidenomics?" tomorrow.