The primary focus of the Competitive Enterprise Institute since its founding in 1984 has been to promote deregulation. Government regulation of the economy blocks innovation and wealth creation. It also encourages damaging behavior such as rent-seeking and cronyism. Finally, it crowds out more effective forms of regulation such as market discipline.
The beneficial effects of deregulation were plain in the airline and freight rail industries. Deregulation begun in the Carter administration led to more flights at lower cost and to better rail infrastructure and much lower shipping costs. Yet, since the 1990s, successive administrations of different political stripes have piled on regulations, burdening the economy needlessly. We chart this problem every year in our Ten Thousand Commandments report.
The power of regulators now raises constitutional concerns. Regulators are often unaccountable, and their insulation from the checks and balances of the constitutional system suggests that they may in effect form a fourth branch of government. The use of guidance documents to avoid rulemaking procedures, for instance, can amount to government by decree. Deregulation is therefore essential to restore good constitutional order.
CEI advocates for both overall regulatory reform – changing the ways in which rules are made to make them more transparent and easier to remove – and for specific regulatory changes. Recent successes include recognition of our concerns in Executive Orders promoting deregulation and curtailing the use of guidance, and in the reflection of our comments in rules promulgated by agencies such as the Department of Labor and the Consumer Financial Protection Bureau.
Featured Posts
Blog
In diplomacy, carrots tend to be more effective than sticks. Yet, two consecutive administrations have used tariff threats to try to achieve their objectives. Former…
Blog
 "[Bitcoin] is an escape hatch from tyranny and nothing less than freedom money." –  Alex Gladstein, Human Rights Foundation The world is recognizing…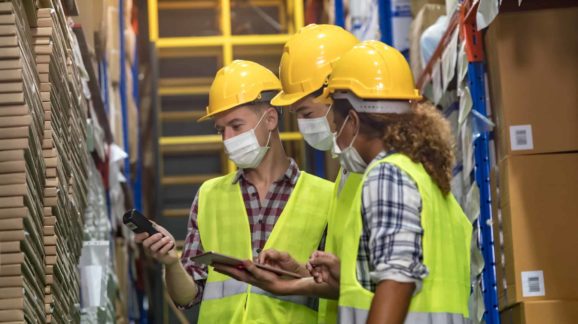 Blog
Suppose a piece of legislation was presented as an expansion of rights, when in fact it narrowed those rights. That ought to stir up some…
Studies
View the Full Document as PDF The Protecting the Right to Organize (PRO) Act is touted by its supporters as advancing the rights…
Think calculating the cost of a loan is simple? Not under the longtime rules of the federal government and many states. Consider the following recent…
The COVID-19 crisis is a stark reminder of the importance of maintaining critical medical supplies. Not only must policy makers ensure that the market is…
Blog
The economic recovery continues, but Congress is still intent on passing unneeded stimulus and infrastructure spending. Inflation is also up, and five antitrust bills are…
The Biden administration released the Spring 2021 edition of the twice-yearly Unified Agenda of Federal Regulatory and Deregulatory Actions today. The purpose…
Congress hit a wall this week on the Paycheck Fairness Act, which narrowly failed 49-50 on a Senate vote on Tuesday to break…
News
A new Competitive Enterprise Institute report spells out the ways workers nationwide would lose freedoms and protections if Congress passes the "PRO Act." "The…
The European Union and the United States eagerly announced today that they resolved their 17-year dispute over aerospace subsidies, but subsidies to Boeing and Airbus will remain…
The Biden Administration today released the Spring 2021 Unified Agenda of Federal Regulation, the first regulatory agenda for President Joe Biden. CEI Vice President…
Op-Eds
As America shows its resilience and recovers from a devastating pandemic, many American families and entrepreneurs need credit to rebuild their lives and…
The COVID recovery is going well, but it could be going better. America's unemployment rate is already down from double digits to under 6 percent.
Recent volatility in cryptocurrencies such as Bitcoin, Ether, and Dogecoin has emboldened the Biden administration and congressional Democrats to call for government regulation of digital currencies.