The primary focus of the Competitive Enterprise Institute since its founding in 1984 has been to promote deregulation. Government regulation of the economy blocks innovation and wealth creation. It also encourages damaging behavior such as rent-seeking and cronyism. Finally, it crowds out more effective forms of regulation such as market discipline.
The beneficial effects of deregulation were plain in the airline and freight rail industries. Deregulation begun in the Carter administration led to more flights at lower cost and to better rail infrastructure and much lower shipping costs. Yet, since the 1990s, successive administrations of different political stripes have piled on regulations, burdening the economy needlessly. We chart this problem every year in our Ten Thousand Commandments report.
The power of regulators now raises constitutional concerns. Regulators are often unaccountable, and their insulation from the checks and balances of the constitutional system suggests that they may in effect form a fourth branch of government. The use of guidance documents to avoid rulemaking procedures, for instance, can amount to government by decree. Deregulation is therefore essential to restore good constitutional order.
CEI advocates for both overall regulatory reform – changing the ways in which rules are made to make them more transparent and easier to remove – and for specific regulatory changes. Recent successes include recognition of our concerns in Executive Orders promoting deregulation and curtailing the use of guidance, and in the reflection of our comments in rules promulgated by agencies such as the Department of Labor and the Consumer Financial Protection Bureau.
Featured Posts
Blog
Inflation remains high at over 5 percent, California's governor will finish out his term after a recall attempt failed, and culture warriors got outraged at…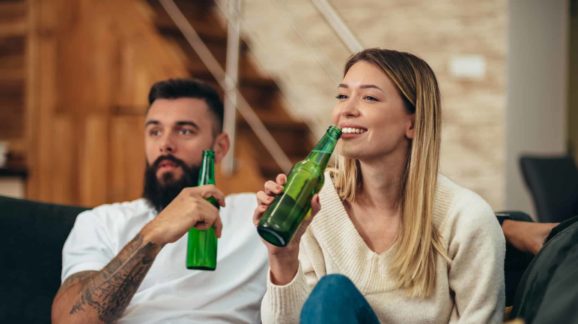 Blog
The coronavirus pandemic has taught us a few things, including the economic fragility of many industries. The restaurant industry, with its reliance on in-person dining,…
Blog
President Biden's vaccination mandate announcement on Friday has drawn a notably cool reaction from unions. While none appear to have come out against it, few…
Studies
Several proposals designed to end America's so-called addiction to plastics are currently pending in Congress. They include the Break-Free from Plastics Act (H.R. 2238, S.
View Full Report Here Ten Thousand Commandments is the Competitive Enterprise Institute's annual survey of the size, scope, and cost of federal regulations, and…
View the Full Document as PDF The Protecting the Right to Organize (PRO) Act is touted by its supporters as advancing the rights…
Blog
While President Biden and Congressional Democrats have called for reining in big firms through antitrust and other punitive policies, a tax provision contrived by Congress…
The 2021 Federal Register surpassed 50,000 pages in a short Labor Day week. Fresh off a trillion-dollar infrastructure bill, Congress began work on a $3.5…
Jobless claims are at their lowest levels since the start of the pandemic; 310,000 people filed first-time claims last week, down roughly 95 percent…
News
The government's latest numbers on average changes in prices, as measured by the Producer Price Index (PPI), are up at an annualized rate of 8.3…
Competitive Enterprise Institute experts commented on today's disappointing news about August job gains, urging policy makers to reject restrictions and politics and look for ways…
The federal government today reported a drop in seasonally adjusted initial unemployment claims to the lowest level for this average since March 2020. CEI…
Op-Eds
Does cryptocurrency need new regulatory disclosure mandates from Washington, D.C., to be of service to consumers? No, but that is what Securities and Exchange Commission…
The legacy of the late Richard Trumka, longtime leader of the AFL-CIO, the nation's largest labor federation, is of a union movement firmly…
The Senate is poised to vote on an infrastructure bill containing tax-reporting "revenue" provisions that could have devastating effects on the business model of cryptocurrency…