The primary focus of the Competitive Enterprise Institute since its founding in 1984 has been to promote deregulation. Government regulation of the economy blocks innovation and wealth creation. It also encourages damaging behavior such as rent-seeking and cronyism. Finally, it crowds out more effective forms of regulation such as market discipline.
The beneficial effects of deregulation were plain in the airline and freight rail industries. Deregulation begun in the Carter administration led to more flights at lower cost and to better rail infrastructure and much lower shipping costs. Yet, since the 1990s, successive administrations of different political stripes have piled on regulations, burdening the economy needlessly. We chart this problem every year in our Ten Thousand Commandments report.
The power of regulators now raises constitutional concerns. Regulators are often unaccountable, and their insulation from the checks and balances of the constitutional system suggests that they may in effect form a fourth branch of government. The use of guidance documents to avoid rulemaking procedures, for instance, can amount to government by decree. Deregulation is therefore essential to restore good constitutional order.
CEI advocates for both overall regulatory reform – changing the ways in which rules are made to make them more transparent and easier to remove – and for specific regulatory changes. Recent successes include recognition of our concerns in Executive Orders promoting deregulation and curtailing the use of guidance, and in the reflection of our comments in rules promulgated by agencies such as the Department of Labor and the Consumer Financial Protection Bureau.
Featured Posts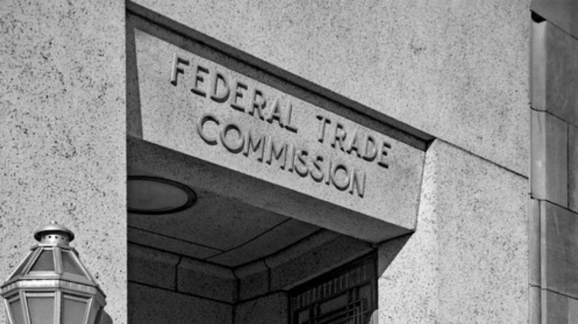 Allies
Excerpt from Mark Jamison's piece, Antitrust and the Federal Trade Commission in 2023 in the Washington Examiner. "Generally, Republicans have a limited appetite for…
Study
Congress is considering an onslaught of legislation targeting the largest tech platforms in the U.S., addressing topics such as mobile apps, advertising, merger review,…
Blog
The big news is that the Food and Drug Administration is poised to follow several other countries' lead in approving one or more coronavirus vaccines.
Studies
Introduction President Joe Biden on April 26, 2021, announced the creation of a special Task Force on Worker Organizing and Empowerment. The purpose of the…
Federal legislators continue to focus on permitting reform. For example, the Senate is reportedly1 working on more ambitious reform than those recently enacted in the…
View Full Report Here Ten Thousand Commandments is the Competitive Enterprise Institute's annual survey of the size, scope, and cost of federal regulations, and…
Blog
In this week's episode we talk about banning plastic gift cards in California, the solution to Germany's energy crisis, the political…
The Office of Information and Regulatory Affairs (OIRA) has proposed new guidance aimed at improving how federal agencies account for environment-related costs and…
On Wednesday, the US House Financial Services Committee is expected to vote on House Majority Whip Tom Emmer's ''CBDC Anti-Surveillance State Act," aiming to prevent…
News
As expected, the Federal Reserve today left interest rates unchanged at its Open Market Committee meeting today. CEI Senior Economist Ryan Young warns the…
The U.S. economy added 187,000 jobs in August 2023, and the unemployment rate rose to 3.8 percent, according to data released Friday by the…
Today, the U.S. Court of Appeals for the D.C. Circuit unanimously ruled in Grayscale Investments v. SEC that the Securities and Exchange Commission's denial…
Op-Eds
Now that Congress has gotten past debt-ceiling drama, next up is wrangling the nation's budget for the coming year. A budget is about policy and…
Central Bank Digital Currency – the digital form of a national currency that tracks transactions within a government digital ledger – is an idea that…
Laws passed by Congress are archived by subject matter in the U.S. Code. The rules and regulations that incubate in the daily Federal…