The Competitive Enterprise Institute advocates for free market reforms that ensure abundant and affordable energy and better protect our environment. CEI has been instrumental in fighting decades of climate alarmism and anti-energy policies that constrict energy supplies, raise prices, and stoke unjustified pessimism about human adaptive capabilities.
Conclusions of CEI's research and analysis include: Abundant, affordable energy is a blessing underpinning the unprecedented improvements of the past two centuries in life expectancy, health, standards of living, food and nutrition, and industrial production. The climate catastrophe narrative is based on global climate models that inflate greenhouse gas emission scenarios and have been falsified by the past four decades of temperature data. The real costs of proposed solutions to the alleged crisis hugely exceed their hypothetical benefits.
Coalitions led by CEI were instrumental in defeating ratification of the 1997 Kyoto Protocol, defeating enactment of the 2009 Waxman-Markey cap-and-trade bill, and convincing President Trump to withdraw from the 2015 Paris climate treaty. 
Energy and Environment Issue Areas
Featured Posts
News Release
WASHINGTON – In a new paper released today, Competitive Enterprise Institute (CEI) senior fellow Angela Logomasini, PhD argues destroying the U.S. plastics industry,…
Blog
If electric vehicles (EVs) are to be judged by the amount of tax incentives needed to induce Americans to choose them, the latest provisions…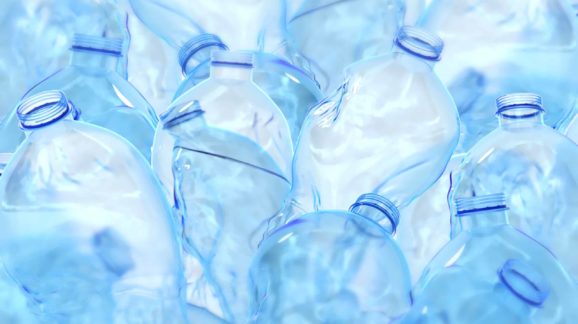 Study
It is popular these days for people to proclaim that they are giving up plastics. Just browse the Web and you will find all sorts…
Studies
Several proposals designed to end America's so-called addiction to plastics are currently pending in Congress. They include the Break-Free from Plastics Act (H.R. 2238, S.
View Full Document as PDF The Trump administration has finalized a new set of rules to implement the National Environmental Policy Act (NEPA),…
Executive Summary The environmental advantages of electric vehicles (EVs) over internal combustion engine-powered vehicles are as obvious as the lack of a tailpipe emitting air…
Blog
Members of Congress have introduced several proposals to regulate plastics, which as I noted here and here, could basically destroy the U.S. plastics…
For years, the Competitive Enterprise Institute has been making the case that the Paris Agreement is a signed but non-ratified treaty that must win…
Today and tomorrow, the Environmental Protection Agency (EPA) is hosting a public Zoom meeting on the agency's proposed motor vehicle greenhouse gas emission…
News
In a report released today, Competitive Enterprise Institute (CEI) senior fellow Angela Logomasini argues that misguided legislation before Congress could destroy the U.S.
The United Nations released a new report by the Intergovernmental Panel on Climate Change (IPCC) on the current state of climate change. Today's report…
President Joe Biden plans to announce several measures aimed at lowering carbon emissions, including a new rulemaking for more stringent CAFE standards and an executive…
Op-Eds
Activists opposed to American energy projects like the Dakota Access Oil Pipeline often pretend that the impacted communities are solidly on their side. In reality,…
America's air conditioning season is underway, and millions of unlucky homeowners whose systems break down between now and the fall will be in for an…
Memory holes are much more energy efficient today. And much less polluting. When George Orwell first introduced memory holes in his novel 1984, published 72 years…