CEI's Center for Technology and Innovation strives to keep the regulatory state from encroaching upon frontier industries and ensure that 21st century technologies are not shackled by 20th century regulations. We advance market discipline as superior to regulatory intervention; we legitimize market processes and forestall governmental restrictions on wealth creation. Our overarching goal is to persuade the public and policy makers that innovation tends to make the world safer, healthier, and happier, and that government regulation and intervention tend to do the opposite. Despite spending growth and entitlement paralysis, when we ignore regulation, we ignore the bulk of the government's ability to interfere with and hamper free enterprise. Therefore, we seek to extend the institutions of liberty, such as property rights and contract, without which free markets cannot function effectively.
Featured Posts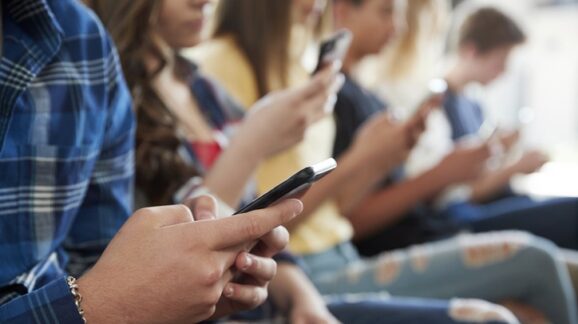 Blog
AOL Instant Messenger (AIM), launched in 1997, was arguably the first social media platform, reaching over 36 million users by 2001. The Federal Trade…
Blog
Imagine shopping for a bicycle. You decide on a Trek bike after evaluating the options, user reviews, and specifications. The bicycle is delivered but without…
Washington Examiner
Elon Musk's purchase of Twitter has some in the throes of ecstasy and others fearing a social media apocalypse. But, whatever happens, it's good news that the…
Studies
Executive Summary Should social media companies be regulated like common carriers? To answer that question, this paper describes the functions and origins of social media…
Executive Summary As digital currencies go mainstream around the world, governments and international financial bodies are seeking to develop ways to regulate them. Some countries…
Executive Summary This report addresses the appropriate antitrust standards for vertical mergers. It first provides an overview, and then analyzes a specific application to the Federal Trade Commission's…
Blog
In Book VII of Plato's Republic, Socrates introduces his allegory of the cave. Prisoners are chained in an underground cavern since birth. Their necks are…
Tech startups are thriving. The COVID-19 pandemic and the corresponding government response created unique problems for facilitating communication, goods, and services. Fortunately, tech innovation helped…
There is no shortage of legislation addressing Section 230 of the Communications Decency Act introduced in the 117th Congress, with some legislators seeking to amend…
News
The House on Friday passed legislation to decriminalize marijuana at the federal level. The Marijuana Opportunity Reinvestment and Expungement (or MORE) Act…
The Surface Transportation Board will hold a hearing on March 15 and 16 to consider a proposal to mandate reciprocal switching for freight railroads.
The White House is set to release an executive order today regulating cryptocurrency. CEI Senior Fellow John Berlau expressed concerns about the order and the…
Op-Eds
Elon Musk's purchase of Twitter has many on the political right hopeful that, once under his control, the site will take down less…
Joe Biden proclaimed, "Wearing masks is not a political statement, it is a scientific imperative." He was wrong. There is little evidence supporting generalized use of masks.
During the 2020 election, multiple public health "experts" claimed President Trump had "blood on his hands" and was responsible for "preventable" loss of life. They…