News Release
WASHINGTON – The Senate Judiciary Committee is scheduled to mark up The American Innovation and Choice Online Act (S. 2992) today, a bill…
Blog
Perhaps Congress' enthusiasm for ongoing government oversight of business decisions, embodied in tomorrow's closed door markup of the American Innovation and Choice Online Act…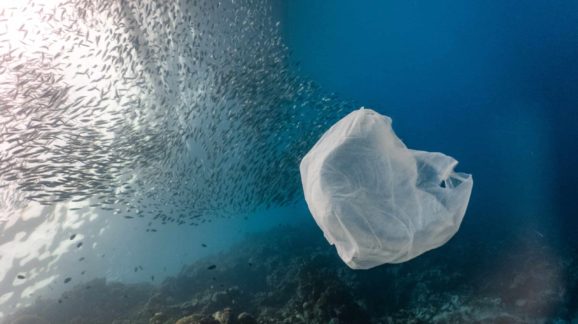 Study
Concerns about plastics waste in the world's oceans have raised genuine issues about the impact of plastics on the environment. In response, Sen. Jeff Merkley…
Open Market Blog
The Biden administration has promulgated four COVID-19 vaccination mandates. Two were issued via administration regulations and were recently reviewed by the Supreme Court. For…
In mid-2020, on the 10th anniversary of the Dodd-Frank financial overhaul being rammed through Congress and signed by then-President Obama, I catalogued the damage…
This Baltimore Brew news story describes how the Baltimore Police Department (BPD)—like many police departments around the country—seizes millions of dollars, thousands of weapons,…
News
The US Federal Reserve today published a discussion paper on central bank digital currencies or CBDCs, signaling policymakers' ambitions to start one. CEI expert Paul Jossey, author of…
WASHINGTON – The Senate Judiciary Committee is scheduled to mark up The American Innovation and Choice Online Act (S. 2992) today, a bill…
On Friday, January 14, the U.S. Ninth Circuit Court of Appeals will hear a constitutional challenge to a provision in the 2017 federal tax reform…
ESG Investing and Corporations: Not A Policy Paper, Just A Thought
Research Fellow Richard Morrison explains why corporations should pass on Environmental, Social, and Governance investing.
Op-Eds
Senator Sheldon Whitehouse has staked his legacy on the persecution of "climate deniers." It's a cause for which he seems ideally suited: He…
Policymaking involves tradeoffs. As the Covid-19 pandemic started in the U.S. in early 2020, governments chose to impose lockdowns and other restrictions in an effort…
Skyrocketing inflation, empty store shelves, rising crime and endless Covid restrictions have been grabbing headlines, but lesser-noticed regulatory mischief from the Biden administration may prove…
CEI Makes the Case for Freedom Every Day
Sign up below for the latest research, news, and commentary from CEI experts.