News Release
The Competitive Enterprise Institute (CEI) will run a 30 second television ad as part of its Eye on FTC campaign on Sunday,…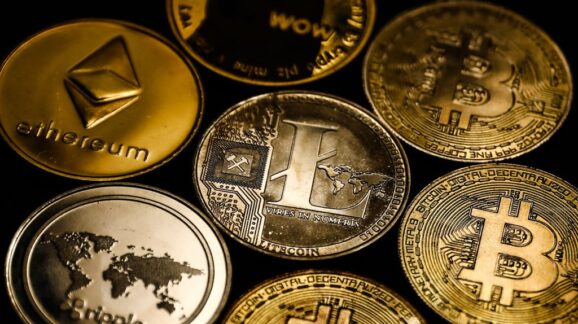 Blog
This week, I have had the honor of being quoted in a great article on cryptocurrency trends and regulation in the Washington Examiner and having…
National Review
It has been 13 years since the federal government last raised its minimum wage — currently $7.25 an hour — and that's totally fine. It's fine…
Open Market Blog
In response to a strong consumer backlash, Biden administration regulators now insist they are not considering a ban on natural gas stoves, at least…
The Department of Justice filed another antitrust lawsuit against Google. GDP numbers for the final quarter of 2022 looked healthy.  Meanwhile, agencies issued new regulations…
This week, I have had the honor of being quoted in a great article on cryptocurrency trends and regulation in the Washington Examiner and having…
News
The House of Representatives passed H.R. 21, the Strategic Production Response Act today. The bill, sponsored by House Energy and Commerce Chair Cathy McMorris Rodgers…
The Competitive Enterprise Institute (CEI) will run a 30 second television ad as part of its Eye on FTC campaign on Sunday,…
The U.S. Commerce Department's Bureau of Economic Analysis released data today showing the economy grew 2.1 percent in 2022. CEI Senior Economist Ryan Young…
FTC Merger Mania: Not A Policy Paper, Just A Thought
Senior Fellow Ryan Young releases a new "Not A Policy Paper, Just A Thought" video explaining why the Federal Trade Commission should cool down its anti-merger mania.
Op-Eds
Inflation may finally be starting to wane, but there is no clear end in sight to the economic turmoil that Americans have experienced for nearly…
It has been 13 years since the federal government last raised its minimum wage — currently $7.25 an hour — and that's totally fine. It's fine…
There's no doubt that the Biden Administration is fully on board with the climate activist community's war on the natural gas industry. From slow walking…
CEI Makes the Case for Freedom Every Day
Sign up below for the latest research, news, and commentary from CEI experts.