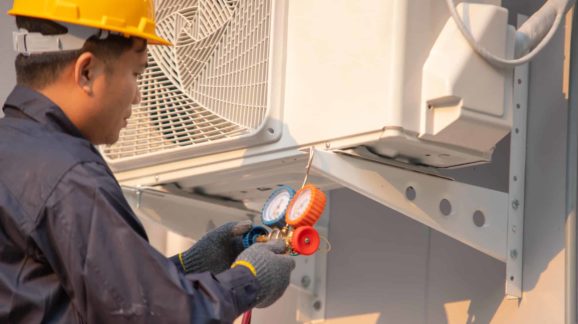 Blog
We can soon add air conditioning to the long list of products contributing to inflation, thanks to a new Environmental Protection Agency (EPA) rule,…
City Journal
Both before and after the 2020 election, Joe Biden complained that President Donald Trump had politicized the Covid-19 pandemic. Biden insisted that he, in contrast…
News Release
A new Competitive Enterprise Institute report calls attention to a government injustice impacting too many Americans: civil asset forfeiture. The report…
Open Market Blog
We can soon add air conditioning to the long list of products contributing to inflation, thanks to a new Environmental Protection Agency (EPA) rule,…
In a sign that unions are losing hope that the Protecting the Right to Organize (PRO) Act can pass Congress, they are now…
The Justice Department is gearing up to file an antitrust case against JetBlue and American Airlines over an alliance they recently formed. The Wall…
News
China's plans to ban private cryptocurrency is terrible but also offers a lesson and opportunity for US policymakers, says Competitive Enterprise Institute financial policy expert…
WASHINGTON – The Biden Environmental Protection Agency (EPA) plans to strictly limit the use of hydrofluorocarbons (HFCs), the most commonly used refrigerant in air conditioners…
WASHINGTON – The Senate Judiciary Committee's Subcommittee on Antitrust will hold a hearing today on the implications of data on competition. Subcommittee Chair Senator Amy…
Plastics and Wildlife: Not A Policy Paper, Just A Thought
Senior Fellow Angela Logomasini explains why plastics have a net benefit on the environment and wildlife populations.
Op-Eds
Both before and after the 2020 election, Joe Biden complained that President Donald Trump had politicized the Covid-19 pandemic. Biden insisted that he, in contrast…
President Joe Biden says he will have federal regulators make employers require workers to get vaccinated against COVID-19, or else they'll…
The most far-reaching and questionable part of the Biden administration's six-pronged COVID-19 Action Plan directs the Department of Labor's Occupational Safety and Health Administration…
CEI Makes the Case for Freedom Every Day
Sign up below for the latest research, news, and commentary from CEI experts.