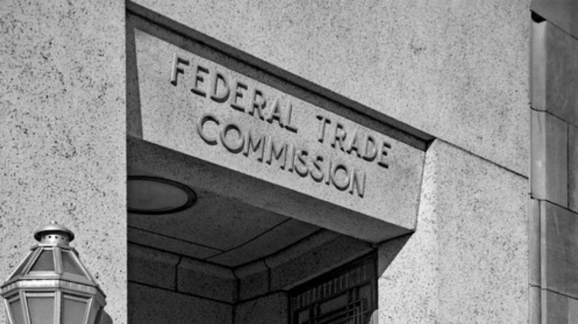 News Release
The Federal Trade Commission (FTC) and 17 states filed a lawsuit today in federal court alleging antitrust violations by Amazon. The lawsuit seeks the…
Blog
To push its energy and climate agenda, the Biden administration thinks it should limit or even prohibit what kinds of goods Americans can buy, from…
Open Market Blog
The following is the debut edition of CEI's new biweekly publication "The Surge." If you are interested in analysis and perspective on current energy and environmental…
On this week's podcast we talk about recycled Legos, socially responsible pension funds, pessimistic views about politics, and a special…
It's fitting that the Federal Communications Commission (FCC) chose to dig up the net neutrality corpse just before Halloween. Now, our elected representatives need to…
News
Sen. Rick Scott (R-FL) recently introduced the Unnecessary Agency Regulations Act, a bill that directs the Office of Management and Budget's Office of Information…
Federal Communications Commission (FCC) Chair Jessica Rosenworcel announced her intention to re-instate so-called Net Neutrality rules that were repealed in 2018. The FCC issued the…
The Federal Trade Commission (FTC) and 17 states filed a lawsuit today in federal court alleging antitrust violations by Amazon. The lawsuit seeks the…
CEI's Dr. Joel Zinberg on C-SPAN Discussing Reforming the CDC After COVID-19
CEI Senior Fellow Dr. Joel Zinberg discusses his report on refocusing and reforming the CDC after COVID-19 on C-SPAN's Washington Journal.
Op-Eds
High gas prices are slamming families. The Biden administration has taken two recent actions in Alaska that are the…
Congress is considering multiple bills that aim to restrict the ability of pharmacy benefit managers (PBMs) to negotiate discounts and rebates and to require the PBMs…
James M. Buchanan was an economist known for his affiliation with the "Virginia School of Political Economy," otherwise known as Public Choice theory. Trained at…
CEI Makes the Case for Freedom Every Day
Sign up below for the latest research, news, and commentary from CEI experts.