News Release
China's plans to ban private cryptocurrency is terrible but also offers a lesson and opportunity for US policymakers, says Competitive Enterprise Institute financial policy expert…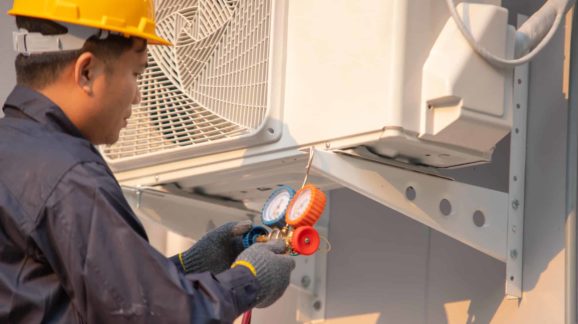 Blog
We can soon add air conditioning to the long list of products contributing to inflation, thanks to a new Environmental Protection Agency (EPA) rule,…
News Release
A new Competitive Enterprise Institute report calls attention to a government injustice impacting too many Americans: civil asset forfeiture. The report…
Open Market Blog
CEI submitted comments yesterday on the Environmental Protection Agency's (EPA) proposed greenhouse gas (GHG) emission standards for motor vehicles for model years 2023…
Mainstream interest in the issue of structural racism is long overdue. Yet nascent efforts to root out vestiges of racism in the U.S. political system…
I just learned of the latest forthcoming study focusing on the issue of income inequality, this one promising to explain how regulations can exacerbate…
News
China's plans to ban private cryptocurrency is terrible but also offers a lesson and opportunity for US policymakers, says Competitive Enterprise Institute financial policy expert…
WASHINGTON – The Biden Environmental Protection Agency (EPA) plans to strictly limit the use of hydrofluorocarbons (HFCs), the most commonly used refrigerant in air conditioners…
WASHINGTON – The Senate Judiciary Committee's Subcommittee on Antitrust will hold a hearing today on the implications of data on competition. Subcommittee Chair Senator Amy…
Plastics and Wildlife: Not A Policy Paper, Just A Thought
Senior Fellow Angela Logomasini explains why plastics have a net benefit on the environment and wildlife populations.
Op-Eds
This seems odd: This summer, the United Nations's Intergovernmental Panel on Climate Change released the near-final version of its "Sixth Assessment Report," an apparently comprehensive…
More than ever, COVID-19 is a pandemic of the unvaccinated, the elderly, and those with pre-existing conditions. Yet there's a disturbing tendency by the administration…
Policymakers continue to miss the boat when it comes to plastics and proactive solutions to combat litter and clean up the environment — even as…
CEI Makes the Case for Freedom Every Day
Sign up below for the latest research, news, and commentary from CEI experts.