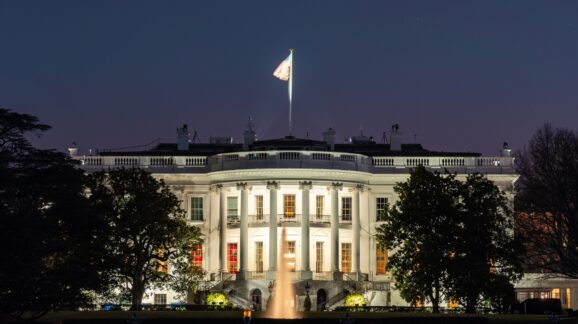 Blog
Today, the Interior Department (DOI) released its five-year plan (2024-2029) for offshore oil and gas lease sales. In a press release, the agency…
City Journal
The U.S. Preventive Services Task Force—a volunteer panel of national experts in prevention and evidence-based medicine that makes recommendations for clinical preventive services such as…
News Release
Today, the Supreme Court will hear oral arguments in CFPB v. CFSA, in which the Court will decide if the CFPB's funding structure, which bypasses…
Open Market Blog
The following is a Q&A with Travis Fisher, director of Energy and Environmental Policy Studies at the Cato Institute Q: Could you…
Today the Supreme Court hears oral arguments in the case CFPB v. Community Financial Services Association. The appellee correctly complains that…
There's a lot of consumer anger over pending federal regulations targeting stoves, but Biden administration bureaucrats are also going after dishwashers, refrigerators,…
News
Today, the Supreme Court heard oral argument in CFPB v. CFSA, in which the Court will decide if the CFPB's funding structure, which bypasses…
Today, the Supreme Court will hear oral arguments in CFPB v. CFSA, in which the Court will decide if the CFPB's funding structure, which bypasses…
The Biden Administration released a new five-year plan for offshore oil and gas leases, approving just three lease sales. Director of CEI's Center for…
CEI's Dr. Joel Zinberg on C-SPAN Discussing Reforming the CDC After COVID-19
CEI Senior Fellow Dr. Joel Zinberg discusses his report on refocusing and reforming the CDC after COVID-19 on C-SPAN's Washington Journal.
Op-Eds
The Barbie movie is more than a bit of good fun. It also teaches an economics lesson about lemons—the old slang term for defective goods, not the…
The U.S. Preventive Services Task Force—a volunteer panel of national experts in prevention and evidence-based medicine that makes recommendations for clinical preventive services such as…
High gas prices are slamming families. The Biden administration has taken two recent actions in Alaska that are the…
CEI Makes the Case for Freedom Every Day
Sign up below for the latest research, news, and commentary from CEI experts.