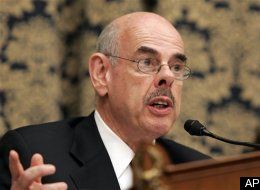 As Cord mentioned earlier, Henry Waxman has been named incoming Chairman of the House Energy and Commerce Committee, of which the Subcommittee on Telecommunications and the Internet is a part. In his role, Waxman is likely to play an influential role in future tech policy fights involving issues such as universal broadband access and network neutrality. While Waxman has laudably defended civil liberties on many occasions, his record on telecommunications lawmaking is quite troubling.
Waxman has embraced forced openness for privately-owned networks, even threatening to cut off USF funding for telecom companies unwilling to open up their networks for device roaming. Though the USF itself is unneeded, and in some cases even counter-productive (as Cord argues), any government subsidies of rural telecommunications services should strive to minimize costs rather than reshape markets to suit political whims. Because mandatory access is often at odds with the bottom line, demanding that carriers grant access to any device often leads to a reduction in infrastructure investment. America's rural areas would be better served by a competitive marketplace in which companies are free to experiment with all kinds of pricing plans and service offerings to suit evolving consumer demands.
Other aspects of Waxman's record on tech issues are similarly troubling. In 2003, Waxman voted for the Unlawful Internet Gambling Funding Prohibition Act, which aimed to prevent financial institutions from processing transactions involving Internet gambling. But as CEI's Eli Lehrer argued in a recent essay, attempts to curb Internet gambling through financial regulations are costly to enforce and pose a threat to consumers' financial privacy.
Network neutrality has also enjoyed Waxman's support in the past, as Cord noted. In 2006, Waxman voted for an amendment proposed by Rep. Ed Markey (D-MA) which would have denied Internet Service Providers the freedom to decide how to manage their networks. Like Waxman's stance on USF funding, legislating network neutrality would stifle investment in newer, smarter networks, and entrench the inadequacies of the Internet as it exists today.
Given that the next President is a supporter of both net neutrality and universal broadband access, it is quite possible that will preside over several important tech policy battles during the next two year. Let's hope that Waxman remembers that the same freedoms which he defends for individuals must also exist for private companies, which themselves are merely collections of individuals.