Ten Terrible Tech Bills from the 117th Congress: ACCESS Act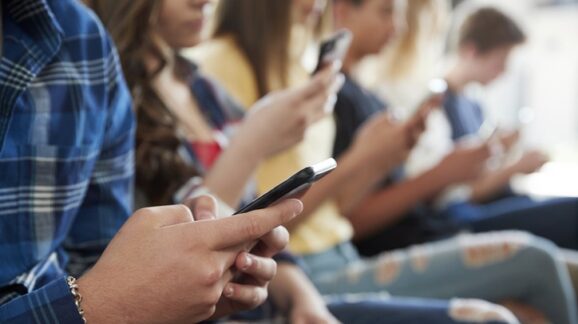 AOL Instant Messenger (AIM), launched in 1997, was arguably the first social media platform, reaching over 36 million users by 2001. The Federal Trade Commission (FTC) conditioned AOL's purchase of Time Warner on efforts to make AIM interoperable with competitors like Yahoo! Messenger and Microsoft's MSM Messenger, allowing users on different services to interact with one another.
But the process of creating server-to-server links between the networks proved to be costly and raised numerous security concerns. After several delays, Microsoft and Yahoo! announced interoperability between their messenger applications in 2006. By that time, it was too late. With the growing presence of text messaging, MySpace, and Facebook, instant messengers fell into obscurity. The companies later abandoned the interoperability feature to focus on modernizing their own respective products.
As Samuel Bowman of the International Center for Law and Economics points out, achieving data interoperability is harder than it looks. Sometimes it may be beneficial, and companies often interoperate their networks voluntarily. However, some members of Congress want to empower the FTC to force interoperability, regardless of whether consumers want it or not.
8. ACCESS Act
The Augmenting Compatibility and Competition by Enabling Service Switching (ACCESS) Act (H.R. 3849) is the most convolutedly named bill on the list. Introduced by Reps. Mary Scanlon (D-PA) and Burgess Owens (R-UT), the ACCESS Act would require some of the largest social media platforms to maintain accessible interfaces that allow for portability and interoperability.
The interoperability requirements would allow competitors, or potential competitors, to access the platforms' user data in compliance with FTC standards. That raises obvious privacy concerns for users, something Congress has claimed to care about in the past. Covered platforms would need to make data transferable to its user or to a third-party business with the consent of the user.
Both Facebook and Twitter already allow users to download an archive of their data. The problem occurs when user data are connected to the data of others, usually in the form of comments, tags, and likes. Those users haven't consented to a data transfer.
The legislation delegates substantial power to the FTC to both promulgate applicable standards and enforce them. It would enable the FTC to operate a managerial role over social media platforms. In order to make a design change that "may affect its interoperability interface," the platform must first petition the FTC for review and approval.
Also, it entrusts the FTC to define "data." This prospect raises other issues. While the transfer of a photo or video may seem like a simple concept, it is unclear what other data associated with a user will be included in the FTC's definition. No social media platform is the same. They offer varying products and services. And the process of standardizing that data for portability and interoperability will likely prove more difficult in practice.
Standardization will also lead to less choice and innovation, as new code would require FTC approval. As Bowman puts it,
[M]andatory interoperability might limit differentiation among competitors–like, for example, how imposing the old micro-USB standard on Apple might have stopped us from getting the Lightning port. … But if we could entrust this degree of product design to regulators, weighing the costs of a feature against its benefits, we wouldn't need markets or competition at all.
The ACCESS Act essentially attempts to mandate a service for which there is little demand by consumers. As to CEI's Jessica Melugin points out, "There is little evidence that consumers are interested in data portability or that data volume is a barrier to entry for nascent competitors." Considering the average social media user engages in at least six different social media services, the ACCESS Act would only lead to costly regulation, diminished user security, and less innovation.