US to import more oil from Venezuela, still denying domestic energy projects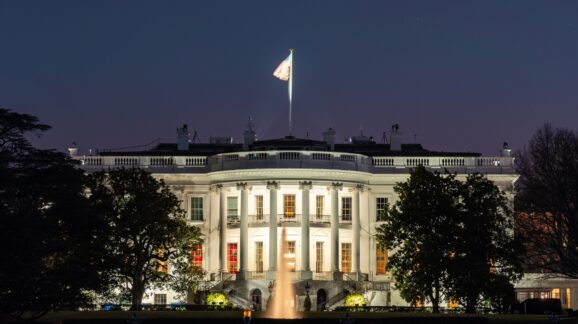 The Biden administration suspended certain sanctions on Venezuela's oil and gas operations Wednesday. The Treasury Department stated that this action was taken "in response to recent concrete steps toward a democratic solution in Venezuela."
Some members of Congress have been quick to criticize this decision.
Sen. Joe Manchin (D-WV) said, "On the heels of announcing the smallest 5-year offshore oil and gas leasing plan in decades, this administration is turning to Venezuela — they know I have a problem and I'm sure many of you will have feelings on this — one of the world's dirtiest energy producers and an oppressor of its own people, to help make up the production that they refuse to allow in America."
Sen. John Barrasso (R-WY) similarly said, "Biden is desperate for anything to mask the consequences of his reckless policies. His latest gimmick is to ease sanctions on Nicolas Maduro's brutal regime in Venezuela. America should never beg for oil from socialist dictators or terrorists."
The senators are correct to point out the paradox of the United States looking to unfriendly countries to increase oil and gas supplies while the Biden administration is simultaneously blocking domestic efforts to tap the nation's own supplies. And the administration has the audacity to boast about its war on domestic oil and gas, as it did recently regarding the cancellation of oil and gas lease sales.
The United States should be unleashing its domestic oil and gas reserves for many reasons, including to help keep prices down. Americans are experiencing pain at the pump. The Biden administration's energy policies are misguided and hurt Americans, especially the poor.
But there are also international implications. By artificially reducing the oil supply, President Biden is putting the United States in a bad position, giving more leverage and influence over global oil markets to unfriendly countries than otherwise would exist.
There wouldn't even need to be a reason to go to a country like Venezuela to mitigate high gas prices if the Biden administration wasn't engaging in its war on domestic oil and gas.
The federal government should be removing obstacles to domestic energy production and unlocking America's energy potential. This would help ease prices and reduce the likelihood of having to be dependent in any way on unfriendly countries.