White House report reveals tens of billions in new annual regulatory costs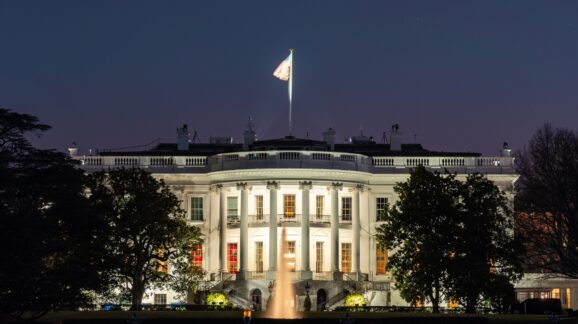 A consolidated Draft Report to Congress on the Benefits and Costs of Federal Regulations hit the shelves at the end of October, catching up the past three fiscal years of lapsed reports.
In it, the White House Office of Management (OMB) highlights a subset of major rules for which both costs and benefits have been quantified (in 2022 dollars) as follows.
2020 (8 rules): (-)$9.5 to (-)$4.5b. in benefits and (-)$10.8 to (-)$7.0 b. in costs;
2021 (8 rules): $9.8 to $12.2b. in benefits and (–)$0.3 to (–)$0.1 b. in costs;
2022: (14 rules): $25.2 to $48.2b. in benefits and $16.9 to $19.4 b. in costs.
The oddball "reduction of costs as a 'negative cost'" (p. 11, footnote 23, Draft Report) apparent in 2020 and 2021 is a relic from Trump-era streamlining attempts and not an approach with which the OMB as now configured sympathizes. You won't witness the like again under a Biden-era OMB. The agency's progressive proclivities were cemented in its just-delivered final "Circular A-4" guidance to agencies on performing regulatory analysis.
The OMB stance since these reports originated back at the turn of the century (formalized in the Regulatory Right-to-Know Act) is to declare overall regulatory benefits as exceeding costs. As major rules that sport both quantified costs and benefits are the only rules "dollarized" in the main body of the new report (as distinct from separately linked Excel charts), the impression presented is that while regulations issued over the past three years on net inflict costs totaling around $12 billion annually, benefits are greater.
But OMB's roundup of what one might infer as a societal "net benefit" is arbitrary in that it relies upon the set of particular rules that happen to have both benefits and costs quantified. There's more to uncover.
The OMB does acknowledge limitations: "We note that aggregating benefit and cost estimates of individual regulations may produce results that are neither precise nor complete, nor, in some cases, conceptually sound" (p. 8).
There is a readily communicable wider picture that OMB ought to present, rather than leave it to outsiders like your correspondent. Let's start with the fact that, alongside the 30 rules encompassed above, there were 56 other major rules from 14 departments and agencies with costs but not benefits quantified during the past three years.
For ease, we employ the agency's "primary" 2022-dollars estimate (rather than low or high) at its y percent discount rate. Costs are depicted as follows not in the body of the Report, but in linked Excel spreadsheets):
2020 (27 rules): $15.4 billion in annual costs;
2021 (20 rules): $18.5 billion in annual costs;
2022 (9 rules): $6.6 billion in annual costs.
In three years, we see that rules for which costs but not benefits were quantified swell the regulatory burden by $40.5 billion annually. That's more than triple the showcased batch with accompanying quantified benefits.
Since 2001, including the 2020-22 Draft Report to Congress, there have appeared some 208 rules whose costs total around $94 billion annually. (See them by fiscal year as well as by department/agency.) This compares to some 258 rules with both benefits and costs tallied since 2001, which altogether total some $180 billion in annual costs.
The takeaway for policymakers is that the heft of major rules for which costs but not monetized benefits are available can sometimes exceed OMB's standard used-to-be-annual roundup. This adds another dimension—and tens of billions of dollars—to the big picture of America's regulatory enterprise.
And these are just the "major" rules. They are the alleged heftiest among a total of some 9,778 rules issued in the Federal Register during the past three calendar years.
Among them also are dozens of so-called "budgetary" and "transfer" rules with unacknowledged regulatory effects that will become more apparent over time. The administration's progressive agenda, such as its assorted "equity" action plans and extraordinarily interventionist subsidy regimes, will have significant regulatory costs.
CEI will do its best to document those costs. The Biden administration OMB? Not so much.