CEI Joins Coalition Letter To Prevent Further IRS Targeting of Non-Profit Organizations Based on Ideology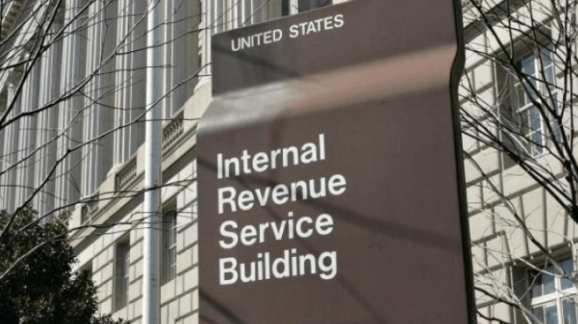 The Honorable Donald Trump
Office of the President of the United States
The White House
1600 Pennsylvania Avenue, N.W.
Washington, D.C. 20006
The Honorable Steven Mnuchin
Office of the Secretary of the Treasury
Department of the Treasury
1500 Pennsylvania Avenue, N.W.
Washington, D.C. 20220
Dear President Trump and Secretary Mnuchin:
On behalf the undersigned individuals and organizations representing millions of concerned taxpayers across America, we write regarding an issue of utmost importance: preventing further Internal Revenue Service (IRS) targeting of nonprofit organizations on the basis of ideology, and protecting the First Amendment freedoms of speech and association of those organizations by eliminating IRS collection of sensitive information on their donors.
Specifically, we are asking you to do everything you can to encourage the IRS to initiate a rulemaking to eliminate the Schedule B form filing requirement for 501(c) exempt organizations.
As you are well aware, recent years have witnessed an increase in assaults against First Amendment free speech and association rights. In numerous instances, the IRS has collected and leaked sensitive identifiable information regarding contributors to 501(c) organizations contained in the IRS "Schedule B" form that is supposed to remain confidential. Moreover, the Schedule B form and confidential donor information contained therein have been demanded and used by other government officials, specifically hyper-partisan state attorneys general, to harass and intimidate organizations and individual donors that do not share their ideological and political beliefs.
The IRS itself has acknowledged that Schedule B information is irrelevant to the legally permissible handling of tax filings by 501(c) organizations. Indeed, both the previous IRS Commissioner and IRS Exempt Organizations Director made public statements in 2015 questioning the need for the Schedule B form and intimated the IRS could not guarantee the confidentiality of the information being provided.
Earlier this year, Congress introduced the Preventing IRS Abuse and Protecting Free Speech Act, H.R. 4916, which mirrors legislation passed by the House of Representatives in the last Congress that eliminates the Schedule B filing requirement. While a permanent legislative fix like H.R. 4916 would be ideal, Congress' ongoing failure to act has left nonprofit organizations and their donors vulnerable to further targeting, thus justifying action by the Administration.
In the absence of legislation, the IRS can and should initiate a rulemaking to eliminate the Schedule B requirement, thereby preventing IRS officials and activist state attorneys general from exploiting the confidential information to target groups and individual Americans with whom they politically disagree.
Such a rulemaking is well within the IRS's prerogative. Congress never adopted the Schedule B donor disclosure requirement for most exempt 501(c) organizations. Yet the disclosure requirement applies today to all exempt organizations, as the Treasury Department and IRS made the decision independently of Congress to require the filing of Schedule B as part of the Form 990 annual information return of all exempt organizations.
Mr. President and Mr. Secretary, there is simply no justification for the IRS to continue using Schedule B to collect sensitive data on Americans who simply seek to exercise their First Amendment free speech and free association rights. We stand united in our efforts to eliminate the Schedule B and respectfully urge you to exercise your authority to encourage an IRS rulemaking as soon as possible to accomplish that goal.
Thank you for your attention to this important matter.
Sincerely,
Jeffrey Mazzella
President
Center for Individual Freedom
Lisa B. Nelson
CEO
ALEC Action
Michael Farris
President, CEO and General Counsel
Alliance Defending Freedom
Allen J. Hebert
President & Chairman
American-Chinese Fellowship of Houston
Phil Kerpen
President
American Commitment
Matt Schlapp
Chairman
American Conservative Union
Sean Noble
President
American Encore
Tim Wildmon
President
American Family Association
Grover Norquist
President
Americans for Tax Reform
Steve Pociask
President
American Consumer Institute
Center for Citizen Research
Brent Wm. Gardner
Chief Government Affairs Officer
Americans for Prosperity
Mark J. Fitzgibbons
President of Corporate Affairs
American Target Advertising, Inc.
Andrew F. Quinlan
President
Center for Freedom and Prosperity