New CEI Paper Warns Against Turning Back the Clock on Antitrust Merger Guidelines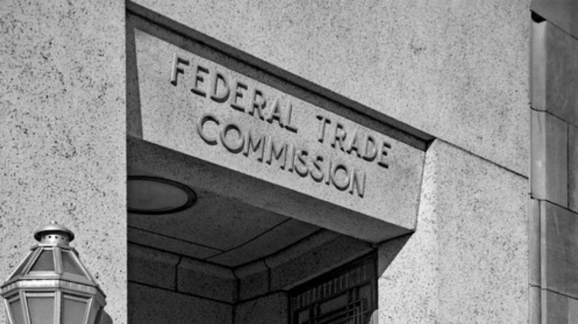 The Competitive Enterprise Institute (CEI) published a new paper today reviewing the evolution of merger screening at federal antitrust agencies and warning against returning to guidelines based on a structural approach long-discredited by advances in economic understanding.
The paper, titled "Turning Back the Clock: Structural Presumptions in Merger Analyses and Revised Merger Guidelines," is part of CEI's Eye on FTC campaign and is co-authored by former Federal Trade Commission (FTC) chairman Timothy J. Muris and former director of FTC's Bureau of Economics Bruce H. Kobayashi.
In the mid-20th century, antitrust enforcement was based on a structural approach that held market concentration was key to determining when to intervene. Authors of an influential FTC study of the time supporting the structural approach backed away from the study's results shortly after publication.
By the early 1980s, advances in economic understanding led the antitrust enforcement agencies to abandon the structural approach in favor of an effects-based one focused on how potential mergers would impact consumers. This approach was the basis of a 40-year bipartisan consensus for antitrust enforcement commonly referred to as the "Consumer Welfare Standard."
Muris and Kobayashi argue dragging antitrust enforcement back to the discredited structural approach will harm consumers and the economy and abandon a 40-year bipartisan consensus on using an effects-based approach rooted in advances in economic understanding and empiricism.
"Antitrust is at the proverbial road fork, with those holding key government positions demanding a return to policies rejected long ago," said Muris. "Those policies were rejected for sound reasons and hard-won experience. There's no need to repeat the same failed experiment with naïve hopes of different outcomes, but unfortunately, the Biden leadership seems intent on forcing the antitrust world and consumers to relearn those painful lessons."
"To ignore all we've learned in the last forty years about applying economic analysis to antitrust concerns is the policy equivalent of returning to a time of blooding letting to cure physical illnesses," said director of CEI's Center for Technology and Innovation Jessica Melugin. "What was once thought to be helpful, we now know is not – and that it's often harmful in its own right. Abandoning effects-based analysis in favor of debunked structural tests will stifle innovation and raise prices, leaving consumers to hemorrhage money."
Read the full study on CEI.org.
For more information on CEI's Eye on FTC campaign, please visit cei.org/EyeOnFTC.
Bruce H. Kobayashi is the Paige V. and Henry N. Butler Chair in Law and Economics at Antonin Scalia Law School, George Mason University. He previously served as a senior economist with the Federal Trade Commission, a senior research associate with the U.S. Sentencing Commission, and an economist with the U.S. Department of Justice. He recently served as the director of the FTC's Bureau of Economics. He teaches Litigation and Dispute Resolution Theory, Quantitative Forensics, and Legal and Economic Theory of Intellectual Property.
Timothy J. Muris, a George Mason University Foundation Professor of Law, served from 2000 to 2004 as Chairman of the Federal Trade Commission. During his tenure at the FTC, he created the highly popular National Do Not Call Registry that has allowed millions of consumers to block unwanted telemarketing calls. In addition to his current position at the Antonin Scalia Law School, Muris is Senior Counsel at Sidley Austin LLP. Professor Muris previously served at the FTC in three different positions from 1974 to 1985. After leaving the FTC in 1985, he served at the Office of Management and Budget for three years. He was also Of Counsel with the law firm of Collier, Shannon, Rill & Scott (1992-2000), Howrey Simon Arnold & White (2000-2001), O'Melveny & Myers (2004-2011), and Kirkland & Ellis LLP (2011-2017). A member of the American Bar Association's Antitrust Section, Muris has written widely on antitrust, consumer protection, regulatory, and budget issues.