Pension Managers Must Focus on Retiree Security, Not Politics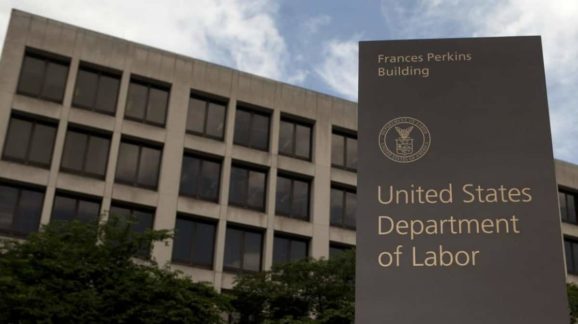 This week was the end of the public comment period for a new proposed rule from the Department of Labor on pension funds. The rule, which addresses proxy voting by investment managers, would clarify the responsibilities of pension fund fiduciaries who are covered under the Employee Retirement Income Security Act of 1974 (ERISA). When such investment managers vote on corporate shareholder resolutions on behalf of their beneficiaries (i.e., by proxy) they are required to vote in a way that they believe will maximize returns, rather than with any other goals in mind.
The new proposed rule, "Fiduciary Duties Regarding Proxy Voting and Shareholder Rights," is similar the another pension rule from the Department of Labor that I also commented on earlier this year, "Financial Factors in Selecting Plan Investments."
The comment I filed on behalf of the Competitive Enterprise Institute for the proposed proxy voting rule has three sections:
Disappointing Policy Advocates Is the Point
Understanding Marginal Benefits of Proxy Engagement
Even Beneficial Rules Must Be Deregulatory
The first section answers the critique that this rule would make it more difficult for activist shareholders to promote resolutions that advance environmental and social campaigns. This may very well end up being the case, but is irrelevant to ERISA's clear requirements. The law requires pension fund managers to manage for maximum returns to beneficiaries, not to balance profit maximization with advancing a laundry list of activist causes. If that's the wrong policy, then Congress needs to amend ERISA to reflect a more enlightened understanding of the issue. But until they do, the law requires a singular focus on investment returns alone.
The second section acknowledges that the rule should be efficiency-maximizing by allowing investment managers to ignore proxy votes that they don't believe are material or significant, while devoting more time to analyzing and voting on those that are more likely to affect a given fund's future returns. Previous agency guidance had led some investment managers to think they were not free to do this, and that they would be violating their fiduciary role by not voting on every shareholder resolution they could. The new rule would give them greater ability to prioritize their own workflow and reduce costs.
The third section reinforces CEI's commitment to regulatory reform and small government, and calls on the Department of Labor to craft a rule that will minimize any compliance burden while achieving the underlying goal of protecting the retirement security of millions of American workers. The revised guidance addressed in section two should provide significant relief from what were previously understood to be the law's paperwork burdens. Having to provide justification for even a much smaller number of votes, however, could add costs to the nation's investment fund managers, so the agency's Employee Benefits Security Administration must be especially vigilant in drafting the requirements of the final rule.
Read the full CEI comment on the Department of Labor's proposed rule "Fiduciary Duties Regarding Proxy Voting and Shareholder Rights," here.