California Lawmakers Mull Tax on Jobs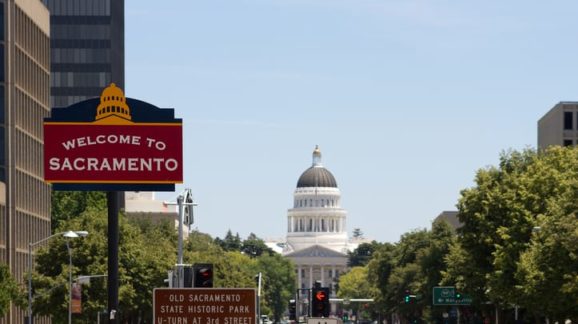 California's lawmakers are nothing if not innovative. They keep coming up with new ways to help the state's unemployment rate, currently 15.5 percent, nearly a full point above the national rate of 14.7 percent, scale even greater heights. One recent proposal is to literally start taxing jobs.
That's probably not how the supporters of, the Local Government and School Recovery and Relief Act (the AB398) would put it, but the bill calls for charging all businesses $275 per worker if they employ more than 500 people total. This tax would at least sunset in 2026, but until then any large company thinking of locating in the state would have a huge incentive to look elsewhere, while those located in the state would a reason to get out.
The bill passed the California State Assembly and is currently working its way through the state senate, where it was last amended on Wednesday. It is unclear exactly how much traction it has in the upper chamber.
"It is tempting to think that companies with 500 or more employees will barely notice an additional $275 per employee, but many of the state's largest employers are low-margin businesses like supermarkets," noted Jared Walczak, director of state tax policy for the Tax Foundation, who was apparently the first to notice the proposal.
The tax is being proposed in a state that lost 2.3 million jobs in the past month. Elon Musk, a critic of the California closedown orders, has said he's planning to move his Tesla factories to Nevada or Texas. Silicon Valley giant Twitter has said it will permanently allow all employees to work from their homes, allowing its workforce to shift of out the state. Facebook CEO Mark Zuckerberg is reportedly considering a similar move for his company.
It is not just big companies that are getting punished by the Golden State's lawmakers. Freelancers are getting hammered as well. Last year, the state adopted AB5, a law meant to crack down on ridesharing companies like Uber and Lyft for allegedly misclassifying its drivers and contractors, not employees. The law does this by strictly limiting what work all independent contractors in the state can do. This has undermined the ability of many freelancers to earn a living and left people stuck at home with far fewer ways to earn additional money.
Meanwhile, the companies the law was intended to target are struggling and laying off permanent staffers by the thousands due to the COVID-19 outbreak. Nevertheless, California Governor Gavin Newsom has said the state won't suspend the law to aid freelancers during the crisis and has instead gone ahead with plans to take Uber and Lyft to court for noncompliance with AB5.
When it comes to California's current leaders, the phrase "what will they think of next?" is getting darned ominous.