Chairman Crapo Offers Hope for Safe Banking in Controversial Industries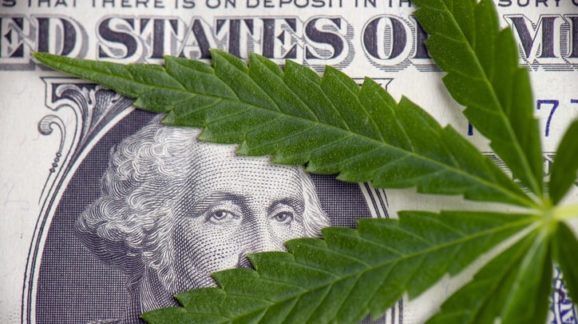 In an overwhelmingly bipartisan vote last October, the House passed the Secure and Fair Enforcement (SAFE) Banking Act (H.R.1595) to help provide safe harbor protections for banks and credit unions doing business with legal cannabis businesses licensed by states. Following its passage, Senate Banking Committee Chairman Mike Crapo (R-SD) issued a press release outlining his concerns with the legislation and requesting that stakeholders provide input on a number of amendments to address those concerns. While some of his proposed amendments are counterproductive, many would improve the bill and further its initial goal to keep banking from being endangered by politicization.
Chairman Crapo's best recommendation is to merge language from the Financial Institution Consumer Protection Act—a proposed measure that would prevent regulators from ordering depository institutions to terminate the accounts of legal businesses they disapprove of—into the SAFE Banking Act. This addition would resolve a threat posed to the legal cannabis industry by something known as Operation Choke Point, the infamous Obama-era Department of Justice initiative that was carried out by the Federal Deposit Insurance Corporation (FDIC) and the Consumer Financial Protection Bureau (CFPB). Operation Choke Point sought to cut off banking services to businesses seen as "high risk" by agency bureaucrats. The initiative was an egregious example of the federal government using its power to wage an ideological crusade against ventures it deems as undesirable.
While the Trump Justice Department announced in August 2017 that Operation Choke Point was no longer in effect, that provides no guard against a subsequent administration, or even a rogue bureaucrat, launching a similar initiative in the future. Chairman Crapo's amendment, by applying the Financial Institution Consumer Protection Act to licensed cannabis businesses, would prevent future "Chokepoints."
As CEI Senior Fellow John Berlau has pointed out, Operation Choke Point revealed how "powerful bank regulatory agencies engaged in an effort of intimidation and threats to put legal industries they dislike out of business by denying them access to the banking system." The revelations sent a chill throughout the banking world, with even those institutions not necessarily targeted by Choke Point, such as credit unions, recognizing how easily they too could be on the receiving end of government persecution. In a recent press release and letter to Crapo, the Credit Union National Association (CUNA) praised the proposed amendment, noting how it "bars financial regulators from formally or informally requiring a financial institution to terminate a customer's account based solely on reputational risk" and establishes "a series of written notice requirements for financial institutions and customers dealing with mandated account terminations."
The Financial Institution Customer Protection Act was also recently reintroduced by Sen. Ted Cruz (R-TX) and Rep. Blaine Luetkemeyer (R-MO). It had originally passed the House in 2017 as a part of the Financial CHOICE Act and again as a stand-alone bill later that year.
However, in addition to this amendment, Chairman Crapo also proposed other amendments he hopes would address concerns regarding the fact that the House-passed version of the SAFE Banking Act's fails to account for the "lack of research on marijuana's effects" and the "high level potency of marijuana." CUNA cautioned Crapo against using the bill to try and resolve problems it was never intended to address, saying:
Because federal financial institutions lack scientific, medical, marketing, and public health and safety expertise, CUNA believes that credit unions and other financial institutions would be ill-equipped to serve as the enforcement authority on these matters.
This point was echoed by the American Bankers Association (ABA), which asserted that "the SAFE Banking Act is not the right legislative vehicle to tackle public health issues related to cannabis" and that "any attempt to regulate the state cannabis industry through its banking relationships sets a dangerous precedent for using access to banking services as a method to control the behavior and activity of an unrelated industry."
Similar points were made in a coalition letter led by the R Street Institute and signed by several free-market organizations and industry trade associations. The letter said that while there are some public safety concerns around the legal cannabis industry, these concerns exist and continue to grow because of the lack of safe harbors for businesses and ancillary businesses in the industry, which leaves them vulnerable. More on why these businesses are at risk, how government created the problem, and how they can fix it can be found here.
CEI agrees with the arguments made by CUNA, ABA, and R Street. We reiterate the point that the problems created due to ambiguity between state and federal law over the legality of cannabis banking can only be remedied with legislation like the SAFE Banking Act. That being said, Chairman Crapo is right to include an anti-Operation Choke Point measure in any cannabis banking bill hoping to pass the Senate. But he should also heed the warning of the nation's Main Street banks and credit unions to avoid bogging down the bill with provisions that would make financial institutions de facto regulators of public health, public safety, or morality.
Sen. Cory Gardner (R-CO) summarized the whole situation best in a piece in American Banker:
Every day that Congress continues to ignore reality, unintended negative consequences pile up for legitimate businesses—both in the cannabis industry and outside it.