Corporate Social Responsibility Policies May Suffer under "Joint Employer" Standard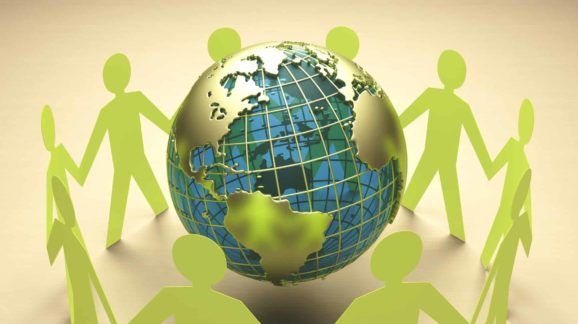 Companies adopting Corporate Social Responsibility (CSR) policies has been in vogue for a while now. According to the Financial Times, in 2014, U.S. and UK companies in the Fortune Global 500 spent 15.6 billion incorporating such policies.
Most people seem to support companies doing more than just business. While CSR policies may result in lesser products or divert company resources away from its intended purpose, it is something lots of businesses are committed to.
Even the President is on the CSR train. In a 2015 speech, President Obama praised Microsoft and Facebook for their novel supplier codes of conduct. They both require suppliers or vendors to provide their employees with 15 days of paid leave (Facebook's policy also mandates its vendors to pay at least $15 per hour and a $4,000 benefit to new parents).
It seems like there is no slowing the CSR trend, or is there?
Well, policy coming out of Obama's National Labor Relations Board (NLRB) could stem the tide of companies adopting CSR codes depending on how a case against Microsoft is decided.
This August is the one-year anniversary of a case known as Browning-Ferris, where the NLRB overturned 30 years of precedent to radically redefine what establishes a joint employer relationship. In short, the NLRB decision greatly increases the chance an employer is considered liable for labor violations of another company they do business with. One of the prominent concerns in the business community, that the policy change regarding joint employers is hopelessly vague (businesses have plenty other concerns).
Prior to Browning-Ferris, it was pretty easy to determine joint employer status. Did one company directly control another company's workforce. For example, did one company hire, supervise or set the wages of employees at another company. But now, a joint employer relationship can be established when one company indirectly controls another company's workers.
The problem is that no one is quite sure what "indirect" control entails. And the NLRB has gone out of its way to not clear up confusion about when companies are considered joint employers.
Unfortunately, the majority opinion in Browning-Ferris made clear that they are not going to tell anyone. Of note, they showed particular disdain for concerns aired by the minority's dissent over the uncertainty that the decision created. The majority went out of its way to say they would not discuss every hypothetical scenario where companies could be considered joint employers.
Making matters worse, since Browning-Ferris, the NLRB has not issued any guidance and shed very little light on what constitutes a joint employer.
A recent NLRB case involving Microsoft shows how open-ended the new joint employer standard could be. I describe the case in a newly released report:
Microsoft's concerns over the new joint employer standard were realized shortly after it announced its supplier code of conduct in March 2015. On October 23, 2015, a union called the Temporary Workers of America (TWA) requested that Microsoft attend a collective bargaining meeting as a joint employer with Lionbridge, a Microsoft supplier. TWA relied on the Browning-Ferris decision to argue Microsoft's code of conduct for suppliers, which states that the company only does business with suppliers that offer 15 days of paid leave, makes Microsoft a joint employer "subject to the National Labor Relations Act's collective bargaining requirements."
Microsoft challenged the petition, and the union filed an unfair labor practice charge with the NLRB that is still pending at this writing. Microsoft notes in its brief that its supplier code of conduct has led "to substantial and growing legal expenses and great uncertainty."
It would have been unheard of under the previous joint employer standard that a company placing general criteria on a supplier would establish joint employer status. But under the NLRB's new standard, which is as broad as possible, it is anyone's guess how little control a company may exert over another in order to establish a joint employer relationship.
The Microsoft decision will certainly shed some light on the subject, which is still in the preliminary stages. Yet, a NLRB decision that determines CSR policies implicate joint employer status, companies may become wary of adopting supplier codes of conduct if they bring along joint employer liability with it.