Overturn CFPB's Payday Loan Rule to Protect Vulnerable Consumers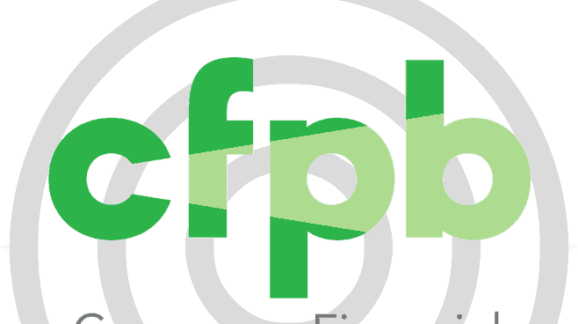 The struggle over who is the rightful heir to the regulatory throne of the Consumer Financial Protection Bureau took another turn Wednesday, as nine Republican Senators wrote a letter to Acting Director Mick Mulvaney, throwing their weight behind his appointment.
In their letter, the Senators noted that "should [Ex-Director Richard Cordray's appointment, Leandra English] prevail in court and successfully serve as Acting Director, we would support legislative efforts to invalidate any new rules finalized by the agency during this employee's service, including the use of the Congressional Review Act [CRA]."
This is a perfectly necessary and appropriate response. An Obama-era appointee attempting to install his own Acting Director under a Republican administration is nothing short of an unconstitutional hijacking of what is already an unaccountable and hyper-partisan agency.
It is refreshing to see Congress assume its rightful role in reining in the Bureau. Yet the question remains: why wait until a possible English appointment? There is an already perfect opportunity to nullify "King Richard's" legacy and to restrain the agency—overturning the payday loan rule.
The most obvious case for overturning the rule is the sheer devastation it will cause for vulnerable consumers. 12 million Americans use payday loans each year as a form of emergency finance, perhaps to pay an unexpected medical bill, fix a broken car, or just to keep the lights on at home. The overwhelming majority of these borrowers (95 percent) say they value having the option to take out a loan, because they provide a financial safety net. Many even prefer payday lenders to traditional banks because they're more affordable, transparent, and have better customer service.
Yet the Bureau is intent on killing the product. According to a CEI study, the new regulation could render up to 80 percent of all payday loan shops unprofitable, eliminating almost $11 billion of consumer credit.
The new rule, of course, offers no better options. This leaves consumers in a sticky situation: At best, they will resort to defaulting on other loans or working a second job, options they had always had but decided against. At worst, they will be pushed underground into the hands of illegal, predatory lenders who charge even higher rates of interest and are known to enforce them with violence.
The destruction of a critical form of credit is reason enough to block the rule. Yet the CFPB's utter neglect to provide a justification for its rulemaking is another. There is little evidence that payday lending traps consumers in a cycle of debt or that it is harmful. In fact, the bulk of academic research points to the opposite. Further, less than 1 percent of the consumer complaints filed to the CFPB are related to payday loans.
Yet the Bureau has failed to appropriately consider this. The agency instead utilized data that provided no information about consumer welfare outcomes, assuming that because subprime loans come with subprime terms and fees, they must be "deceptive and unfair." But even after five years of study, the CFPB never performed, contracted for, or purchased research in any way related to the effects of payday borrowing on consumers. The CFPB also had numerous opportunities to test its proposed interventions, but declined the opportunity.
As I have laid out previously, it would be perfectly valid for a new CFPB leadership to rework or withdraw the rule, so deficient was its justification. However, this is a major task which a new leadership may simply not be equipped to undertake.
The responsibility to protect consumers therefore resides with Congress. Fortunately, under the CRA, Congress has 60 legislative days to pass a joint resolution of disapproval. A rough estimate brings this until at least the beginning of March 2018, and quite possibly even until April, depending on how many days Congress is in session next year. An added bonus, of course, is that a successful CRA resolution would prohibit the CFPB from conducting a new rulemaking on a similar topic for the next five years—when there may be a new Democratic administration and CFPB director.
As they have shown with their letter to Mulvaney, Republican senators must demonstrate the courage to stand up for consumers and against the rogue agency. Using the Congressional Review Act to overturn the payday loan rule is a fitting way to begin reining in the unconstitutional CFPB.