Young Investor's Tragedy Should Not Cancel Robinhood and Other Fintech Investing Apps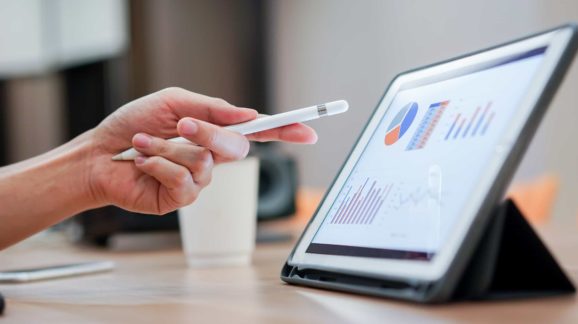 Since the Gamestop-Reddit frenzy, the FinTech investing app Robinhood has taken a lot of arrows. Those who decried the stock market rallies blamed Robinhood for enabling new investors to make risky trades, while those investors blamed Robinhood for putting limits on the buying of certain stocks. On Robinhood's temporary limits on buying, I am still studying the facts. Robinhood claims to have taken this action due to the Securities and Exchange Commission's net capital rules. Hopefully, the upcoming congressional hearings will have a semblance of fact finding, as should be the purpose of congressional hearings.
Now, a lawsuit has been filed by the family of Alexander Kearns, a 20-year-old Robinhood user who committed suicide last summer. On June 12, Kearns took his life after reportedly seeing a negative cash balance of over $730,000 in his account, perhaps believing that by ending his life he would prevent the financial burden from being passed on to his family. However, according to press accounts, it appears that that Kearns was not as deep in debt as he believed, and the negative balance was displayed as the total value of a multi-leg options trade of which Kearns only had a small part.
The lawsuit by the Kearns family, even though prompted by a very tragic event, should probably be tossed out by the courts. Holding liable a consumer product, even one that entails risk, for the destructive and multi-factored act of suicide could have very harmful effects. Such a verdict could harm consumer welfare, as less beneficial products are made for fear of the way some consumers might react. Moreover, blaming a product for a suicide—whether a trading app today or a heavy metal song or board game in the 1980s—takes the focus off the improvements to mental health care that must be made for effective suicide prevention.
As former CEI Reasearch Associate Joshua Rutzick and I wrote in Forbesshortly after the tragedy occurred:
The causes for suicide are layered and complex. While research has shown that perceived financial threats can severely impact mental health, mental health professionals also warn of increased risk of suicide as a result of prolonged isolation brought about by Covid-19 related "social distancing" restrictions. There are also, according to the Centers for Disease Control, a variety of mental health factors specific to an individual that may contribute to such an action.
We added:
As tragic as Kearns' death is, actions to sharply restrict new investing products would only inflict further harm on members of his generation, curtailing their ability to invest in and benefit from financial markets. Investing is the most effective way to build wealth and develop financial literacy. Learning how to properly manage money and save for the future is a critical life skill and should be encouraged from a young age. And fintech investing platforms can play a crucial role in helping young and not-so-young investors build these important skills.
We wrote that "Robinhood should, as it has already begun to do, expand the educational material it provides and encourage investors to develop a thorough understanding of the markets. But the Securities and Exchange Commission should not regulate retail investors out of the options markets nor prevent small investors from having access to leverage." Curtailing trading apps, we argued, "would limit the ability of young and middle-class investors to build wealth, and could also serve to push them into riskier investments opportunities, or into straight-up gambling."
Rutzick and I concluded, "Let's honor the memory of Alexander Kearns by focusing on policies to improve mental health rather than scapegoating beneficial products and services."